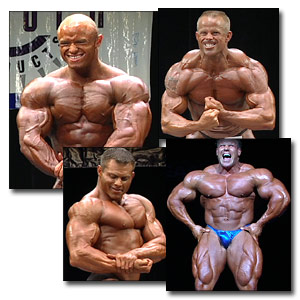 2003 NPC Junior USA Men's Evening Show
The nation's best up-and-coming bodybuilders invaded Charleston, SC for the NPC Junior USA Championships, kicking off the 2003 competitive bodybuilding season. The Evening Show features the top five competitors from six weight classes as they perform their choreographed posing routines and receive their hard-earned trophies. Presented in both wide and stunning close-up camera work. The Evening Show video also features guest posing routines by pro bodybuilder Kevin Levrone and two-time Arnold Classic champion Jay Cutler.
DVD Bonus: The DVD version of this video features interactive dual-angle presentations of Kevin Levrone's posing routine and an extended version of Jay Cutler's routine, which includes his encore posing performance. Use your DVD remote to switch back and forth between our cameras on-the-fly!